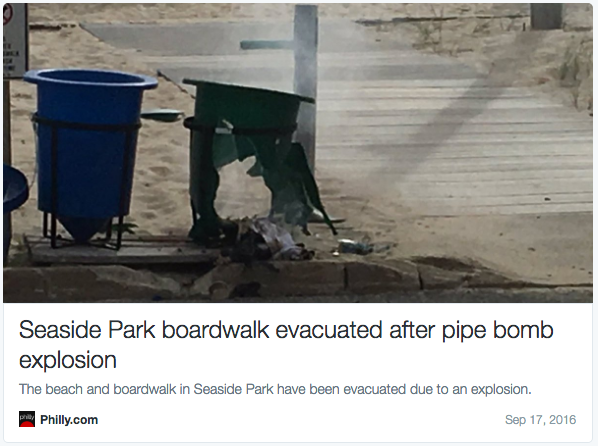 One IED pipe bomb exploded along a charity run route in New Jersey Saturday morning. ATF and FBI are on scene in Seaside Park, New Jersey which is now on lockdown. The device exploded at 9:35am, right after the race was expected to start which would have seen hundreds of people running right past the IED.
The race, the third annual Marine Semper 5k race that benefits the MARSOC Foundation was supposed to start at 9:00am.
There were multiple other devices that were wired to the one that exploded but the other devices did not explode due to an apparent malfunction. The device that exploded was inside a garbage can but no one was injured because the race start time was delayed due to late arrivals and sign-ins. No reports on where the other IEDs were located along the route yet.
No one has been injured and the race has been cancelled and the area cleared.
Ocean County, NJ Prosecutor's Office spokesman Al Della Fave
told News 12 New Jersey
"multiple additional devices" were wired to the pipe bomb that was detonated, but the others did not go off.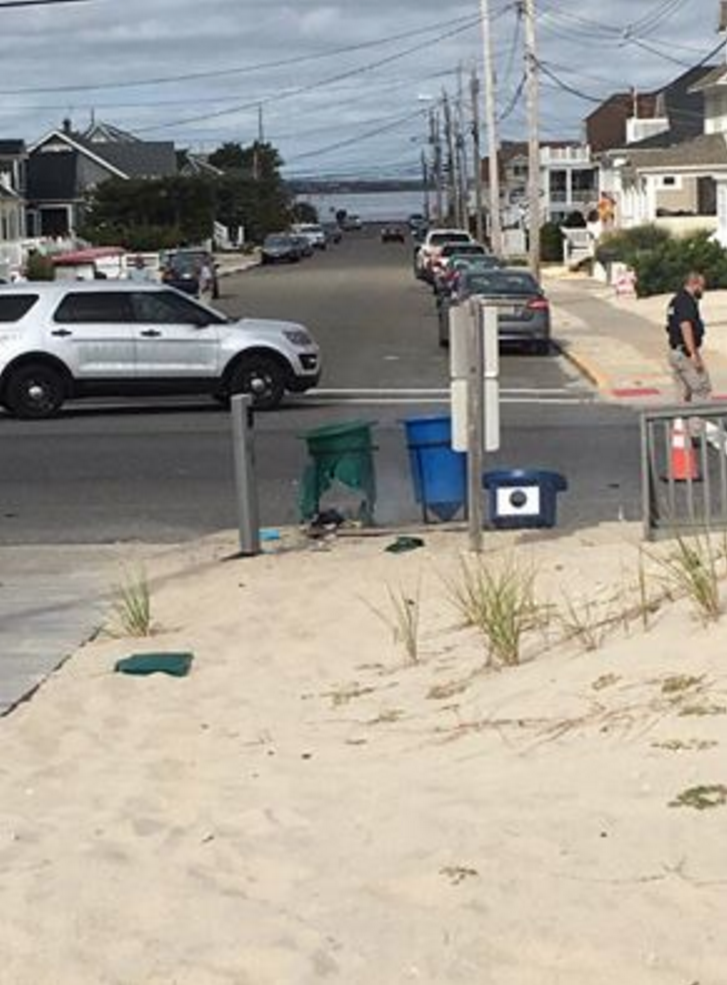 3,000 people were registered to race. This was going to be another Boston Bombing.
More...