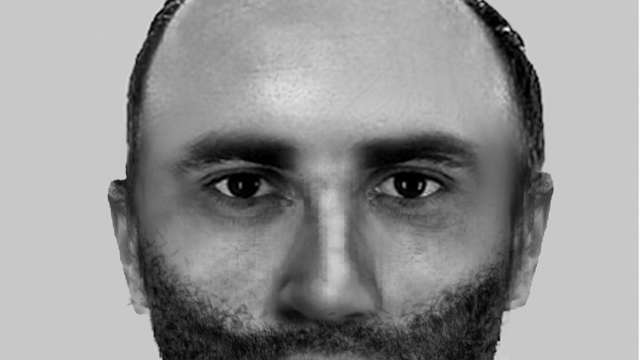 German authorities
yesterday
pressed charges against a 31-year-old Iraqi asylum seeker for brutally raping two female exchange students (21 and 27 years old) in the city of Bochum in August and November last year. The youngest of the two victims, who both are Chinese nationals, almost didn't survive the sexual assault. She was dragged into the bushes and then strangled with a rope, which nearly killed her.
According to
Bild,
police were able to apprehend the refugee from Iraq thanks to a friend of one of the victims. He was passing the crime scene where the rapes previously took place, when suddenly spotting a man lying in ambush in the thicket. After taking a picture of the suspicious individual he went straight to the authorities.
Soon thereafter, at the beginning of December, police managed to track the migrant to his place of residence, which turned out to be an asylum centre close by the university terrain. A suspect, named Zaid K., was arrested and a saliva sample was taken from him. At the time the man had been living in the German facility with his wife and two young children for about a year after fleeing his home country.
K., who has a Kurdish background, denied the charges of rape. Chief prosecutor Andreas Bachmann nevertheless,
immediately after capturing the migrant
, claimed that the Iraqi was indeed the serial rapist:
"Since DNA evidence found on the victims' bodies clearly belongs to him, that's why we are talking of the perpetrator."
K. is now charged with the rapes, attempted murder, assault, and robbery.
Afghan flirts aggressively in Austria
In neighbouring Austria, another Muslim migrant, this time an 18-year-old boy from Afghanistan, has been tried for a violent sex attack that took place on the 20th of June 2016. Victim of the assault was a female social worker employed in a refugee centre in the Upper Austrian town of Bad Hall,
Kronen Zeitung
reports.
The 18-year-old, who arrived in Austria as an unaccompanied minor, started his 'amorous advances' by threatening the woman and uninvitedly grabbing her breasts. He had invaded the room where she worked via the balcony door. She screamed and fought back, alerting other refugees who stopped the rape attempt.
The Afghan has now received 6 months suspended jail sentence and is on probation for 3 years. His disillusioned victim has given up on her job as a refugee guardian.
https://gatestone.eu/refugee-charged-germany/