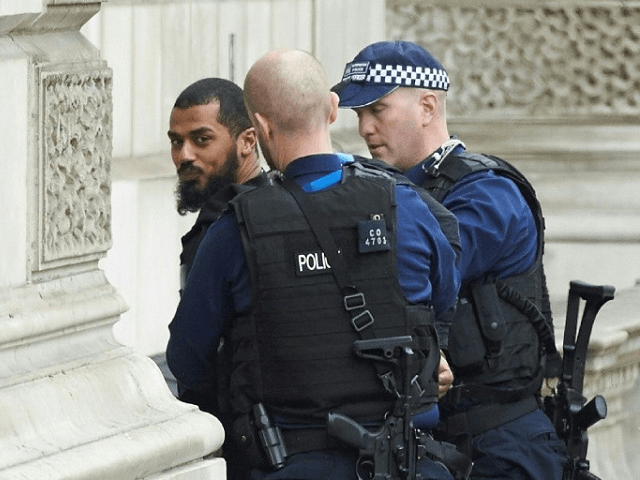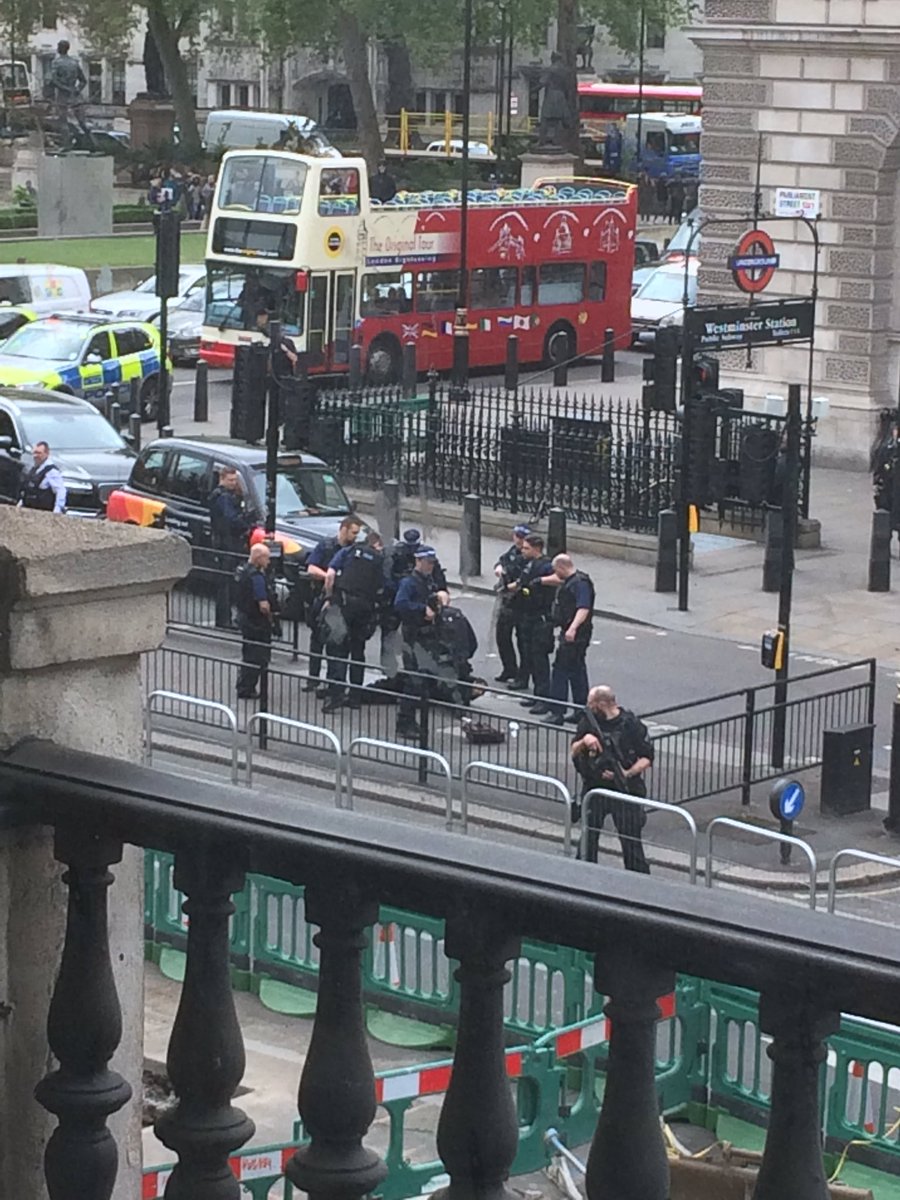 A man has been arrested in Westminster and armed police have shut down part of Whitehall adjacent to a number of government ministries.
Witnesses and images from the scene show two large kitchen-type knives lying next to a rucksack bag besides where the man was arrested by armed police after a stop and search. The
Daily Telegraph
reports
the suspect who was in his 20s was of "mixed race" appearance and had a "small beard".
Counter-terror police from Scotland Yard have started an investigation, and the individual was arrested under powers given under counter-terror laws. He is being held at a South London police station.
The Scotland Yard statement said: "A man has been arrested in Whitehall this afternoon, at approximately 14:22, following a stop and search as part of an ongoing operation. The man was arrested in Parliament Street, junction with Parliament Square, by armed officers from the Met's Specialist Firearms Command.
"The man, aged in his late twenties, was arrested on suspicion of possession of an offensive weapon and on suspicion of the commission, preparation and instigation of acts of terrorism.Knives have been recovered from him.
"He is being detained under the Terrorism Act and is in custody in a south London police station. Detectives from the Counter Terrorism Command are continuing their investigation, and as a result of this arrest there is no immediate known threat".The arrested individual is under suspicion for a potential terror attack, and there have been no injuries.
http://www.breitbart.com/london/2017/04/27/breaking-armed-police-shut-down-whitehall-knives-and-suspect-rucksack/