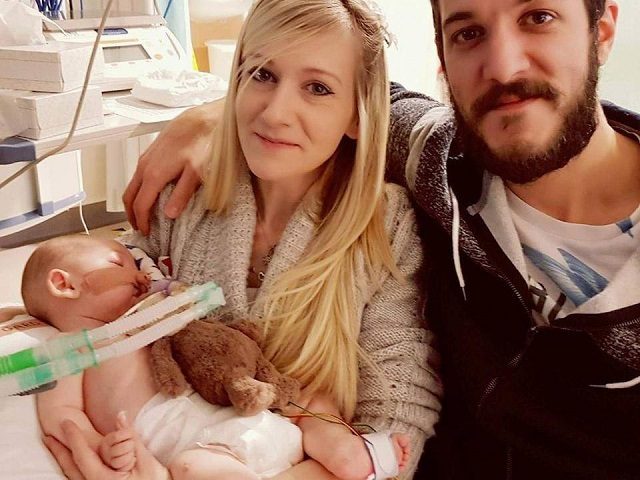 Screen shot
The UK hospital where young Charlie Gard is being held has said they cannot accept an offer from the Vatican's Bambino Gesù children's hospital to treat the boy, since they are barred by "legal reasons."
In this latest
chapter
in the saga of 11-month-old Charlie Gard who is afflicted with a rare a degenerative disease, Charlie's mother Connie Yates contacted the Bambino Gesù hospital after learning of the Pope's support for her cause.
"I was contacted by Charlie's mother, a very determined lady who asked me to look into the possibility of her son receiving treatment," said Mariella Enoc, the president of the Vatican
hospital
. "Our doctors are investigating this possibility. But the British hospital told us that the board cannot transfer the child to us for legal reasons."
"The only thing I will say and repeat is that we are ready to welcome the family and help them, as the Pope requested," she said.
Pope Francis had already expressed his
support
for Charlie's family, and on Tuesday the Vatican said it would do everything it could to make sure Charlie gets the treatment he needs.
"The Holy See will make every effort to overcome the legal obstacles that prevent the transfer of the infant Charlie Gard," the Vatican Secretary of State, Cardinal Pietro Parolin, told journalists, adding that it is important to offer all possible hospitality to Charlie and his parents "so they can continue treatment."
Italy's foreign minister, Angelino Alfano, has also been brought into the international affair, and instructed the Italian ambassador in London to convey to the British Hospital the availability of the Bambino Gesù hospital to receive Charlie.
"Our ambassador has already spoken to the management of the Great Ormond Street Hospital and the answer was that their hands are tied by two judgments that must be respected," Alfano said, adding that on Wednesday he would be phoning his British counterpart Boris Johnson to see what can be done about the matter.
Charlie's mother thanked the Vatican children's hospital for their offer, reiterating that "as long as he struggles, we struggle."
Charlie Gard is suffering from mitochondrial DNA depletion syndrome, a degenerative disease that affects the genes causing progressive muscle wasting. The disease is very rare and there are only 16 known cases worldwide. The parents had raised more than a million pounds in private money to transfer Charlie to the United States for experimental treatment, but the UK court barred them from doing so, saying it was not in Charlie's "best interests," a ruling that was confirmed by the European Court of Human Rights.
Last week the court granted a little more time for Charlie's parents to be with him before they remove life support.
International attention to the case has grown exponentially, involving not only the British authorities but also U.S. President Donald Trump, Pope Francis, an Italian Minister and the Vatican's Bambino Gesù hospital. Reports suggest that a direct intervention by UK Prime Minister Theresa May could be needed to break the deadlock.
http://www.breitbart.com/london/2017/07/05/vatican-childrens-hospital-offers-to-treat-charlie-gard-blocked-for-legal-reasons/