by Giulio Meotti
The LGBT establishment has, it seems, been hijacked by a politicized elite that cares little about the rights of their brethren in the Islamic world.

LGBT activists and celebrities have never once promoted a boycott of the Islamic regimes that stone, execute and jail their homosexual citizens. Why do they not orchestrate a campaign to boycott Iranian, Indonesian, Palestinian and Turkish goods?
Whenever Islamic radicalism has been defeated after its reign of horror and fear, what follows among ordinary citizens are scenes of hope and liberation.
Why hasn't the West raised the question of gay rights under Islam? Go ask the LGBT establishment.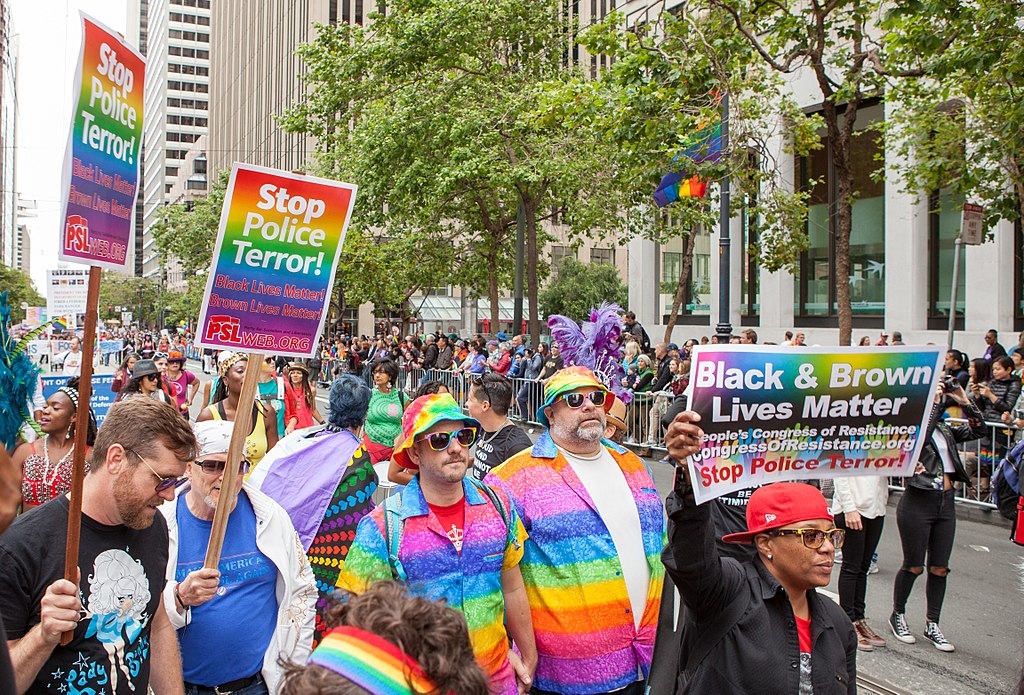 Marchers at the 2017 San Francisco Pride Parade. (Image source: Pax Ahimsa Gethen/Wikimedia Commons)
That was just two ordinary weeks of "LGBT resistance" in the liberal and free West. What, however, was happening beyond its borders, in the lands of Islam?
"the biggest mound of gay corpses ever piled up in American history and the worst terror attack on American soil since 9/11, all the usual noisy LGBTQWERTY activists fell suddenly silent, as if they'd all gone back in the closet and curled up in the fetal position".
It is now time for the LGBT activists to abandon this fetal position and fight for the freedom of their brothers and sisters in the Islamic world. For that, they would also find supporters among those who, in the West, oppose same-gender marriages. That battle would be gays' right to life, something conquered in the West long time ago but still questioned in many other parts of the world.
"no fewer than 40 out of 57 Muslim-majority countries or territories have laws that criminalize homosexuality, prescribing punishments ranging from fines and short jail sentences to whippings and more than 10 years in prison or death".
The "LGBT resistance" need get out from under its "safe space" of Western "rights", complacency, moral relativism and security. They need to fight for their fellow persecuted "immorals" languishing in the Islamic world, beyond the borders of Western freedom. Their silence only encourages the intolerance aimed against them and others. It is not liberalism, permissiveness or tolerance. It is merely blindness, relativism and cowardice.
https://www.gatestoneinstitute.org/10621/western-gays-islam-persecution