by Soeren Kern
Queen Elizabeth II is a descendant of the Islamic Prophet Mohammed — The Economist, citing the Moroccan newspaper Al-Ousboue.

Nearly two-thirds of "child" refugees who were questioned about their real age after coming to Britain were found to be adults. — Report by David Bolt, the Independent Chief Inspector of Borders and Immigration.

In 2017, there were 620 cases of female genital mutilation (FGM) just in Birmingham and environs. FGM has been illegal in the UK since 1985, but there has still not been a single successful prosecution for the offense.
"We have taken regressive steps where our children are now being made to feel that must leave their cultural and linguistic and religious identity at the door. I know Muslim girls and men that have shaved off beards, taken off their hijabs so they can anglicize themselves, so they can fit in and not feel they are part of the problem."
"It is wholly inappropriate for Ofsted inspectors to question primary-age Muslim girls on their choice of dress. This is an act of intimidation by a powerful adult on a young child and has no place in our education inspection system. Whilst wearing a hijab may not always be a choice, both here and internationally, it is not for Ofsted to intervene in this debate, which is a debate within the Islamic community."
"There is nothing political about ensuring that schools and parents aren't being subject to undue pressure by national or community campaign groups. Head teachers need to be able to take uniform decisions on the basis of safeguarding or community cohesion concerns, and Ofsted will always support them in doing that."
"Al-Ousboue traced the queen's lineage back 43 generations. Her bloodline runs through the Earl of Cambridge, in the 14th century, across medieval Muslim Spain, to Fatima, the Prophet's daughter. Her link to Muhammad has previously been verified by Ali Gomaa, the former grand mufti of Egypt, and Burke's Peerage, a British authority on royal pedigrees.
"Prince Charles (bin Philip), is intrigued by Islam.... He is said to want a multi-faith coronation and to be ordained as "defender of faith," not "the [Christian] faith."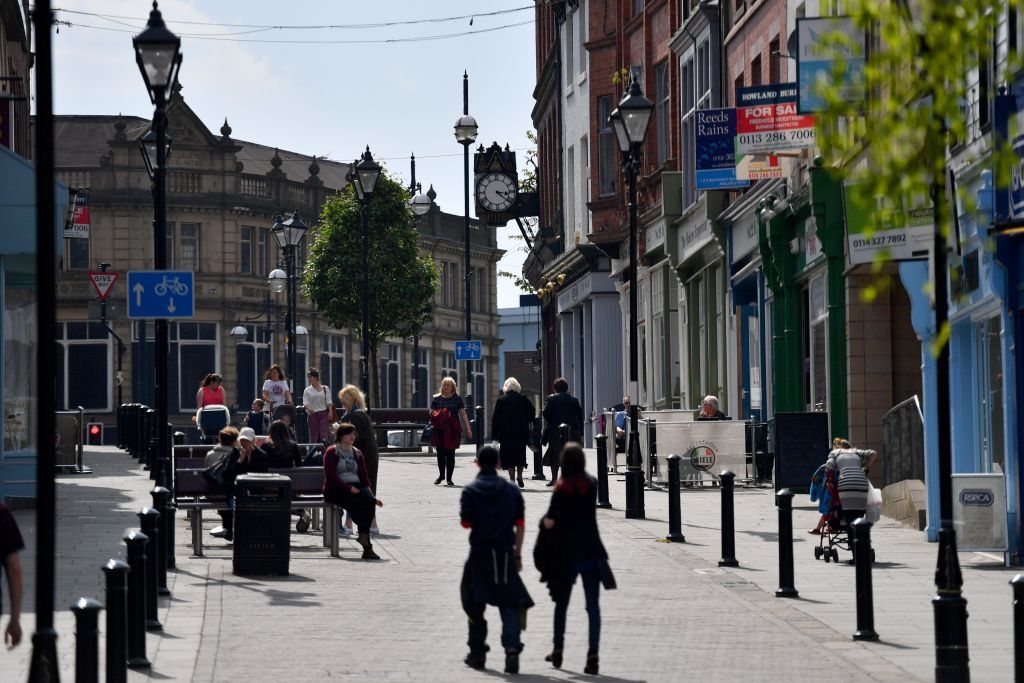 In the city of Rotherham (pictured), the council, police and social services turned a blind eye to the sexual abuse of at least 1,400 children by gangs of men of Pakistani origin. Local officials kept silent about the abuse for more than a decade, apparently due to a fear of being charged with racism. (Photo by Anthony Devlin/Getty Images)
"She was 19 years old...young enough to be your granddaughter. She was very vulnerable...grieving for (a family member) who had died. She, like the rest of her family, had a deep belief in the spirit world and in djinns (spirits). You encouraged the belief that you were skilled in ridding believers of bad spirits; evil djinns.... You were invited to their house and it was supposed to be for you to help that young woman with her distress, to rid her of the evil spirits. You used your power over her to violate her for your own sexual gratification and did nothing to assist her distress — you greatly added to her distress. You showed no restraint whatsoever. You had her completely at your mercy and you raped her. It's a shameful betrayal of your religion and the position you held within the Islamic community."
https://www.gatestoneinstitute.org/12252/islam-multiculturalism-britain-april