by Soeren Kern
The gang, most of whose members are Turkish Germans, is said to be involved in organized criminal activity in all of Germany's 16 federal states. It is also believed to have close ties to the government of Turkish President Recep Tayyip Erdogan.

The gang, which profits from prostitution, extortion and the trafficking of weapons and drugs, operates across Europe. The group claims to have more than 3,500 members in Germany and elsewhere.

The German ban comes less than a day after Buzzfeed, an American internet media company, falsely accused Gatestone Institute of fabricating the existence of such gangs in Germany.
"Once again, the federal government and the federal states have shown that they are resolutely fighting all manifestations of organized crime in Germany, including rocker-like groups such as Osmanen Germania BC, whose members commit serious crimes. Those who reject the rule of law cannot expect any kind of leniency from us."
"The club describes itself as a boxing club and pretends to want to get young people 'off the street.' In fact, its common purpose lies in the violent development of territory and power as well as in the self-assertion against competing rocker-like groups. In the past, there were repeated serious injuries and attempted homicides, especially in disputes with the now defunct Kurdish rocker-like group 'Bahoz.'"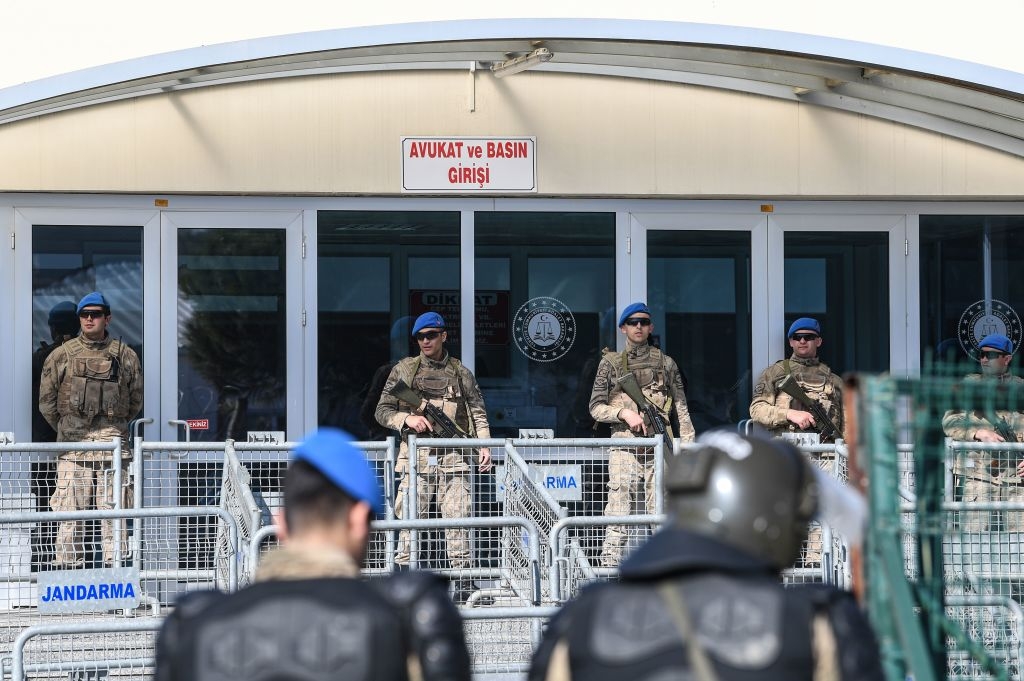 Pictured: A member of the "Osmanen Germania BC" Turkish boxing gang in Germany takes aim with an assault rifle. (Image source: Osmanen Germania BC official video)
"They offer an identity by means of a uniform and try to gain members through a sense of community. Members then get involved in the criminal milieu and make their living there. The clubs are organized in a very hierarchical way, thus enabling a career path for those who are there long enough. The group's members are conspicuous in the city centers, they post photos of themselves on the internet and thereby show other gangs: 'This is city is mine now.'"
The decision by German authorities to ban Osmanen Germania is a singular testament to the veracity of Gatestone's reporting. Gatestone Institute will not allow false accusations of Islamophobia to detract from its mission of providing quality reporting and analysis — thoroughly sourced and fact-checked before being published — about events in Europe and elsewhere.
https://www.gatestoneinstitute.org/12692/germany-turkish-boxing-gang