by Giulio Meotti
Today, 510 million Europeans live in the European Union with 1.3 billion Africans facing them. If the Africans follow the example of other parts of the developing world, such as the Mexicans in the US, "in thirty years... Europe will have between 150 and 200 million Afro-Europeans, compared with 9 million today". Smith calls this scenario "Eurafrique".

The controversial quota system for migrants has already failed. The European Court of Human Rights condemned Hungary for detaining migrants. European governments cannot stop, deport, arrest or repatriate the migrants. What do the authorities in Brussels suggest? Bring everyone to Europe?

French Jews have fallen victim to a form of ethnic cleansing, according to a manifesto signed by, among others, former French President Nicholas Sarkozy and former French Prime Minister Manuel Valls.
Immigration is also redefining the intra-EU contract.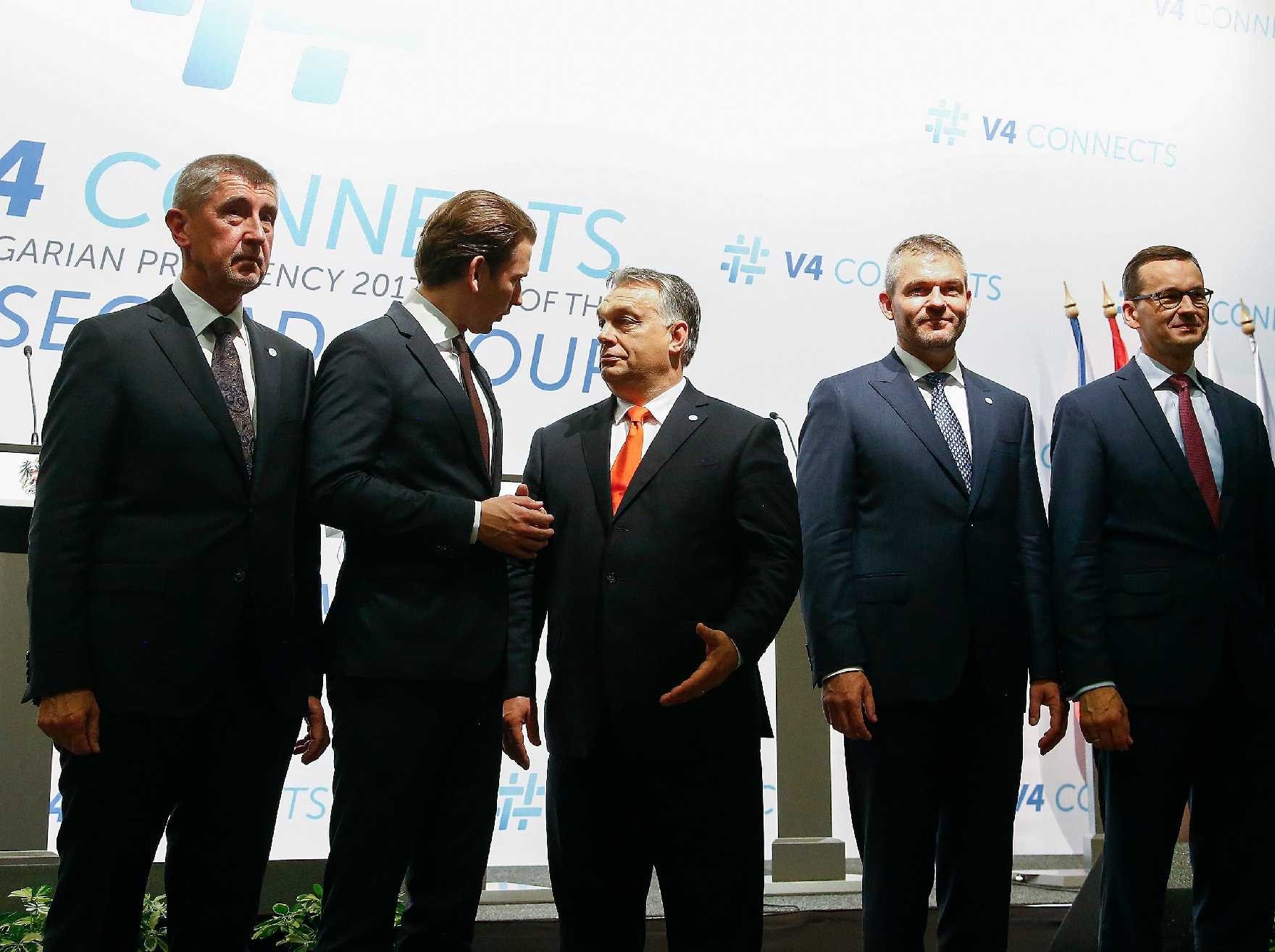 This year, Austrian Chancellor Sebastian Kurz (second from left) was invited to join the leaders of the four "Visegrad Group" countries (Czech Republic, Hungary, Poland and Slovakia) at their June 21 summit meeting. High on the agenda were the issues of mass-migration and border protection. (Image source: Austrian Federal Chancellor's Office)
"Almost 1,000 people have been injured or killed in terrorist attacks featuring asylum seekers or refugees since 2014. Over the past four years, 16 percent of Islamist plots in Europe featured asylum seekers or refugees. ISIS has direct connections to the majority of plots, with Germany targeted most often, and Syrians more frequently involved than any other nationality. Nearly three-quarters of plotters carry out, or have their plans thwarted, within two years of arrival in Europe.
...
"Since January 2014, 44 refugees or asylum seekers have been involved in 32 Islamist terror plots in Europe. These plots led to 814 injuries and 182 deaths."
https://www.gatestoneinstitute.org/12607/mass-migration-european-union