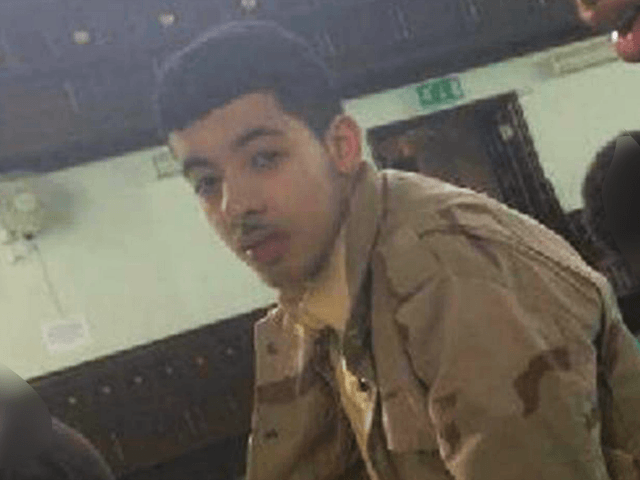 Britain's Royal Navy rescued from Libya the Islamic State suicide bomber who killed 22 at a concert in Manchester last year, bringing him from the war zone back to the UK, after he had been flagged as a potential threat.

Salman Abedi was born to Libyan asylum seeker parents in the south of Manchester, before returning to his ancestral homeland to allegedly engage in militant activity.

On the 22nd of May 2017, he would murder 22 at the Manchester Arena venue in his home city, many of them young children and girls, as they attended a pop concert. More than 200 were injured.


It has now emerged, reports the Daily Mail, that in 2014 Abedi, his brother Hashem, and around 100 more British citizens were evacuated from Tripoli by HMS Enterprise as the security situation in Libya deteriorated.


They were taken to Malta before returning to the UK on a flight into Manchester. His brother is now imprisoned in Libya in connection with the Manchester attack.



A Whitehall source told the newspaper: "For this man to have committed such an atrocity on UK soil after we rescued him from Libya was an act of utter betrayal."

UKIP Leader Gerard Batten commented: "This is an entirely misplaced humanitarian effort. There is nothing wrong with helping people in other lands if we can, but importing thousands and thousands of people from alien cultures leads to the consequences that we see here.

"It cannot be said that the unintended consequences of this could not be foreseen as there were sufficient warnings. Former UKIP Leader Nigel Farage warned of importing terrorists in the European Parliament and was castigated for his efforts, which subsequently proved correct."

Abedi had been identified as a potential security threat by British intelligence before the rescue. However, just months before he was picked up in Libya, MI5 closed the case due to mistaken identity.


Sources in Libya and London confirmed the brothers had been in Libya before being retrieved by the Royal Navy.

Abedi was on a year out before starting at Salford University, where he would study business. He dropped out and began to follow radical Islam and a life of terror.

In Manchester, his father read the call to prayer at an allegedly extremist mosque, described as "Salafist", where his sister also worked.

He and his brothers reportedly travelled back and forth between Libya and Manchester over the year and throughout the civil war, as the parents had returned to the nation and Hashem joined an Islamist group there.

A report by David Anderson, QC, on the Manchester attack found that Abedi had been first investigated in January 2014, eight months before the rescue.


The document said it was "thought that he might have been an individual who had been seen acting suspiciously with a subject of interest" to counter-terrorism police. It also claimed the attack could have been avoided had the "cards fallen differently".

UKIP leader Batten added: "Our security services were monitoring Abedi before he was rescued in August 2014 and he was a suspected ISIS asset who visited Syria. Thousands of potential Islamic terrorists are known to the security services that have inadequate resources to monitor them.

"What happened in Manchester has been duplicated across Europe, particularly in France, where these people have been brought in vast numbers. This should serve as a warning to European governments but most are continuing to invite hundreds of thousands of people in."

https://www.breitbart.com/london/2018/07/31/royal-navy-rescued-manchester-islamic-state-bomber-libya-civil-war/